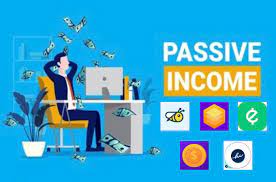 If you're interested in making a little bit of money on the side, and maybe even making enough to pay for your internet connection every month, I highly recommend passive income internet bandwidth sharing apps such as Honeygain, Earnapp, Packetstream, Peer2Profit, Mysterium's decentralized VPN network, IPRoyal Pawns, and Traffmonetizer.  Most people have home internet installed from a local ISP with unlimited data usage per month, but they barely utilize it unless they're streaming or downloading videos or movies; this solution takes all of your unused (and most probably unlimited) monthly data usage and puts it to good use—making money for you.
With bandwidth sharing apps, there are two ways to earn crypto and/or fiat currency, through your bandwidth sharing and through your referrals (only Mysterium lacks the ability to refer friends and family to the program).  Each referral gives you an additional 10% or so of your referral's total revenue, without taking any of the earnings from them, so it's a win/win proposition for you and your referral.  Speaking of referrals, the links shared in this article are mostly affiliate links, so if you plan on setting any of these apps up on your own home network, please consider using my referral links—I greatly appreciate it and thank you in advance!
Two things that I recommend, first, that you use a Raspberry Pi (3B, 4B, or Zero 2W), which has tremendously low power usage, although a dedicated x86 home server with Docker, or a low powered Windows PC with a Celeron processor that's always powered on, will also work quite well. If you are using your main PC often enough for other tasks, then adding these apps won't be a big deal, and you won't notice much processor slowdowns from using them.  Second, I recommend that you use a guest WiFi network or a dedicated VLAN, rather than your main network, to keep the traffic and apps separate from your main network, which adds an extra layer of security to protect you and your home network from anybody who might abuse the services mentioned here; while not imperative, it is something you may want to consider. The easiest way to set up guest WiFi is to buy a modern router, and to stop using your internet provider's modem as your router, which typically has an insecure firewall built into it. Simply plug your new router into your ISP's modem, and configure it, and you'll be good to go. Here's a router that has the most bang for the buck, aka, it has high capability with a small price tag: the GL.iNet GL-SF1200, and here's a PDF with setup instructions, which includes how to set up the guest Wifi (however, ignore step 5 in the setup instructions, as that may disable your ability to use some of the apps mentioned in this article).
For each of these apps, you can only install each app once per residential IP address, and unfortunately, you can't use your VPN's commercial IP address to add devices. If you'd like, you can also add one or more of the apps on your phone using it's data plan (as long as you don't switch over to your home's internet on that phone), and the mobile versions the Honeygain app has the ability to limit the amount of data usage per month to ensure that you don't go over your monthly data limit. For example, you can set your Honeygain app on your Android phone to use only 4GB a month of your 20GB data plan, and then refrain from putting any of the other apps on there.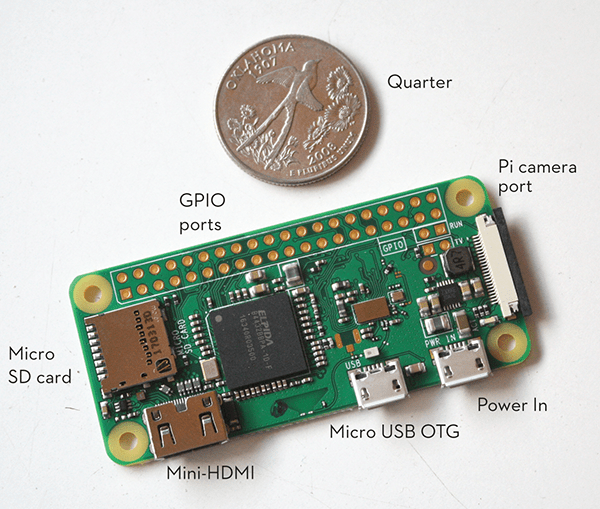 I have all of my apps installed on a Raspberry Pi Zero 2W (see picture on the left), which is one of the smallest single board computers (SBC) out there and the lowest power option available that's still up to the task of running all of said apps, powered by a micro USB port plugged into a phone charger, and has the quad core processing power of a Raspberry Pi 3B+.  This allows me to set up all of the apps and connect it to my guest WiFi channel on a single, low powered device, using both Docker and Raspberry PI OS (make sure you use the arm64 server version of Raspberry Pi OS or DietPi OS), which is a form of Debian Linux created for the Raspberry Pi.  However, if you have an old spare Android phone or tablet lying around that aren't being used, you can install many of the apps on there and connect them to your guest WiFi, which is even easier than setting up a Pi or home server, and phones have lower power consumption than a PC as well. Just plug the Pi or phone into the wall, place it in a corner near your WiFi router, and you're good to go! Just like with a Raspberry Pi, a dedicated home server running Docker can also run several of these apps, either in Docker, or natively in Linux; after all, if you're already running a home server, you might as well add a few of these bandwidth sharing apps to help pay for your internet every month. The downside to the home server option is that you can't separate them out to your guest WiFi or VLAN for better security, which is something to consider. Lastly, you can install these on an old or new PC via Windows, Linux, or Mac OS, and let them run passively in the background.
Bandwidth sharing apps, how much you can make, and my impressions on them:
Here's a chart comparing all of the services, the supported operating systems, and the price per gigabyte shared.
For installing Honeygain for Docker (which only works on x86_64 devices) on a Raspberry Pi (which is an arm64 device), I recommend the following x86_64 emulation instructions. NOTE: if you are using an x86_64 PC with Linux, you can skip this step. Additionally, make sure you install all of the other docker apps first before Honeygain, as they'll get confused and use the emulator as well, and download the x86_64 versions of the apps, which may cause problems down the road for you. This is how I got the emulator running on my Raspberry Pi Zero 2W:
In a Terminal, type:
crontab -e
Add the following line that will download and launch a docker image to start the emulator. I was not able to get it to work via docker without adding it to the cron jobs at startup.
@reboot docker run --privileged --rm tonistiigi/binfmt --install x86_64
If you would prefer more exhaustive instructions on how to install Honeygain on a Raspberry Pi or Mini PC, you can check out my installation guide, titled "How to Install Honeygain on a Raspberry Pi or Mini PC!"
In conclusion, your earning potential is based upon your geographical region, the device's wifi or Ethernet speed you are using, your IP address's latency, the up time of your computer hardware and network, and your total internet access speed (30 megabits, 50 megabits, 100 megabits, 1 gigabit, etc), essentially, your earnings will vary greatly from other users. While you're not going to retire a millionaire from sharing your internet's data, with the right setup and a few referrals, you may be able to make a pretty penny on the side.
Here's my affiliate links, all in one place:
Honeygain, Earnapp, Packetstream, Peer2Profit, IPRoyal Pawns, and Traffmonetizer.
NOTE: I highly recommend that you stay far away from Spider's bandwidth sharing app. I discovered several shady business practices about them when reading up on their program from other users, and they only offer Windows version of their software. For one thing, they reset you every month if you don't make $3, and for some darn reason, you're always just short of $3, and are therefore giving them free bandwidth without them ever paying you a penny. Additionally, the amount I was making constantly changed every time I logged into their console, like it wasn't actually checking with the Windows app, but was a web program that made it appear as if it was counting. 
If you found this article useful, or have any questions, please let me know in the comment section below.
Check out my earnings as of August 18th, 2022 by clicking  →HERE←.
Check out my guides for installing the various bandwidth sharing cash apps on a Raspberry Pi, ARM SBC, or Mini PC: