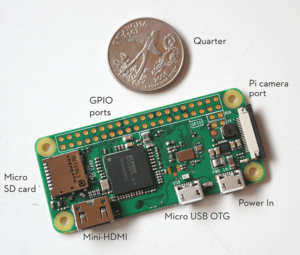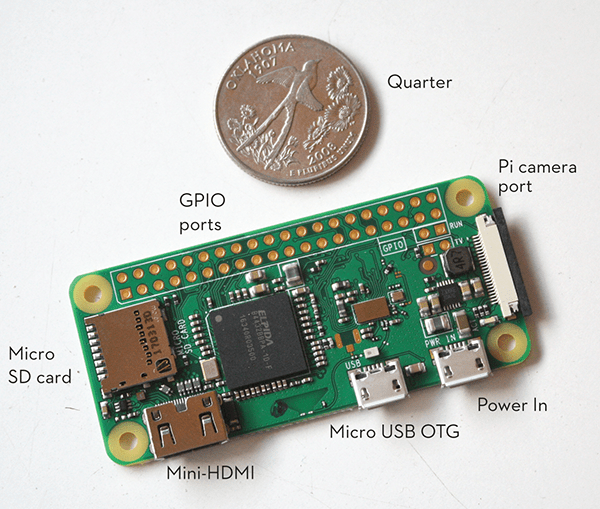 So far, my Cash App experiment (click the following →link← to see the original article giving more details and setup advice) has worked out quite well for me, and even though I live in a low traffic region in Europe, I am still generating decent revenues. The earnings so far contain minimal to no referral fees within them, so you don't need referrals to make some extra money on the side from sharing your bandwidth, especially if you live in higher traffic regions such as America or Germany.
Here are some screenshots of my rewards from three of the Cash Apps so far, and while the others are generating decent rewards too, they don't have a place for me to screenshot them all in one place: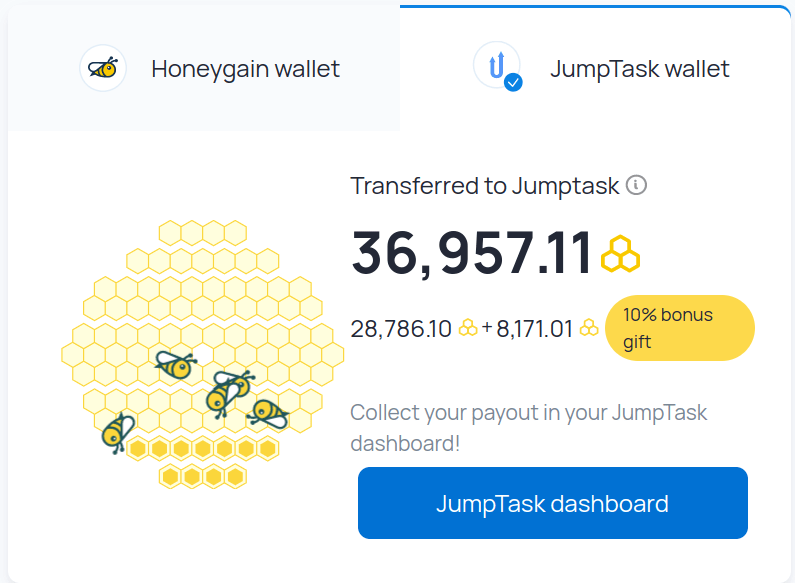 As you can see with the Honeygain screenshot above, and it is by far the most profitable cash app just because it receives the most traffic; I have made $37 USD in their JMPT crypto token, and what is unseen in the graphic is that I have also made $24 USD sent to my PayPal prior to my switching over to JMPT Binance Smart Chain token. I prefer using the JMPT method for receiving payments because you get an extra 10% in rewards just for using it, and because I can use it on the Binance Smart Chain for other crypto transactions, but if crypto wallets and such are a bit too confusing for you, you may find that PayPal is easier to use and less hassle.
————————————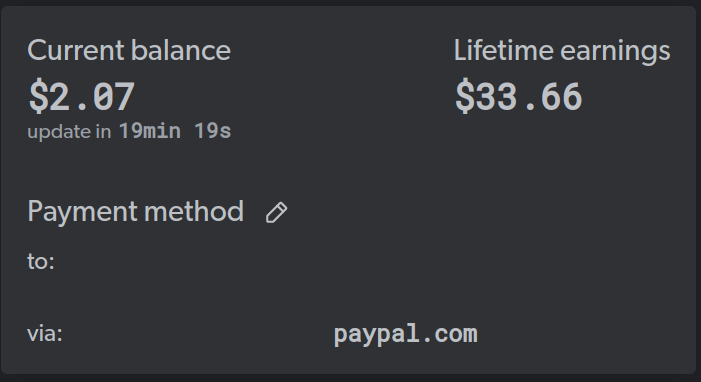 Next you see my EarnApp earnings, which so far total $33.66, with another $2.07 towards my next $2.50 withdrawal threshold coming up soon. There isn't any PayPal fee on these, so what you see is what you get. I love EarnApp because it also sees decent traffic and I can add more devices to the same IP address to get additional rewards, which makes it climb faster. I have two extra Raspberry Pi Zero's with WiFi that I am using to generate extra income, and as you can see it is working out quite well!
————————————

Lastly you see my earnings from IPROYAL Pawns, which has so far generated three payments, although there is a .25 PayPal fee for each withdrawal.  It took a little bit to get rolling, but now that it is rolling, things are looking good.
————————————
Remember, all of these are running on a single device on my guest network (with the exception of EarnApp, which has two additional low power / energy efficient devices), so my power costs are minimal. I do not notice any slowdown of my internet with using these apps. As a reminder from my previous article, I put my device(s) on my "guest" network on my router in order to prevent any potential threats that could be inadvertently enacted by third parties via any vulnerabilities in the apps themselves, and I recommend that you do the same.
If you're seeing my site for the first time, and if you're interested in trying this out, here's my affiliate links all in one place, and you'll get a signup bonus of around $2-10 just for using my affiliate links:
Honeygain, Earnapp, Packetstream, Peer2Profit, IPRoyal Pawns, and Traffmonetizer.